Let's meet at our new sales office!
We are pleased to invite you to the new sales office!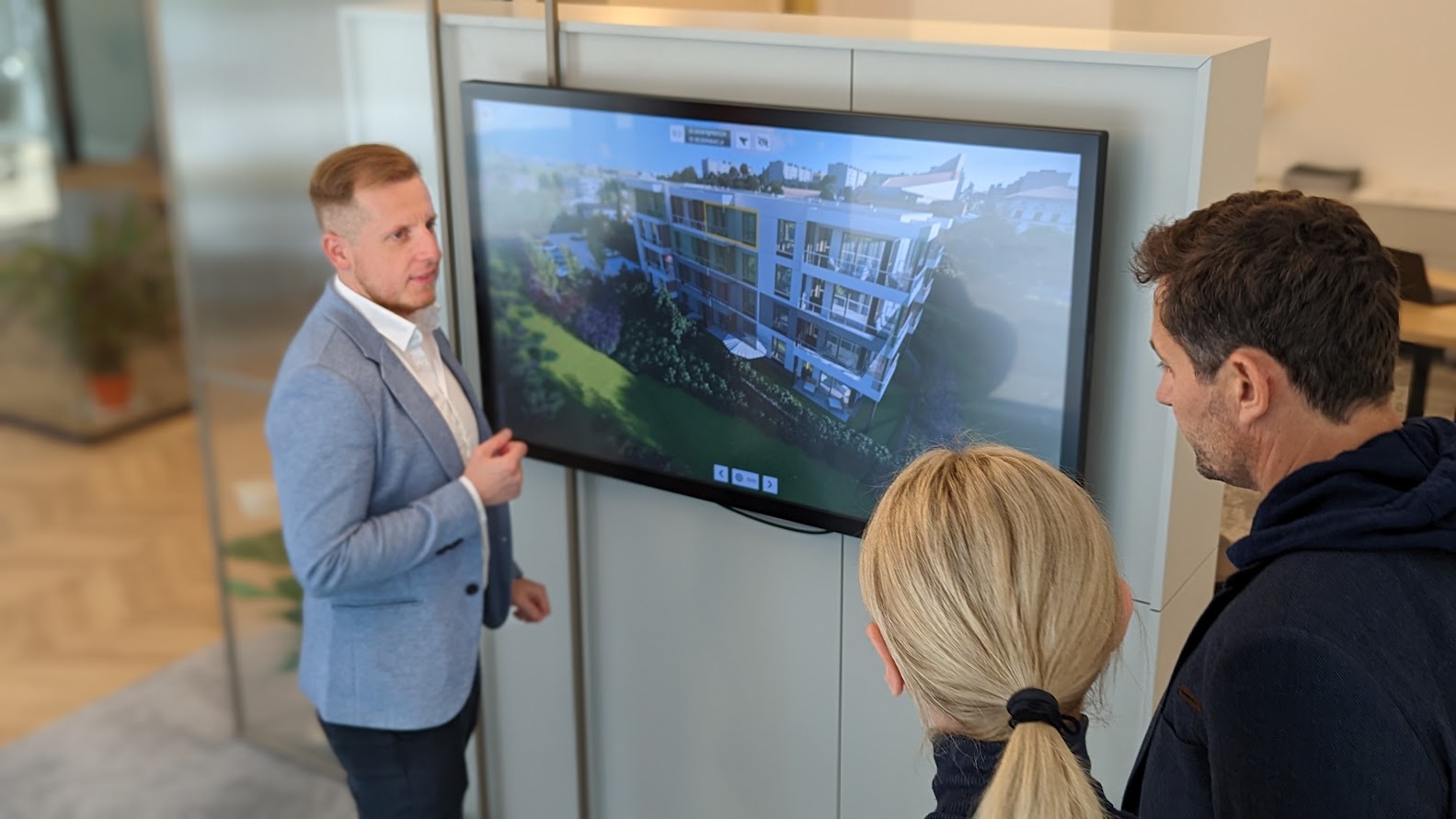 A new, comfortable space for meetings is located in Olivia Prime A on the ground floor (Al. Grunwaldzka 472E, Gdańsk). Our advisors provide assistance and an individual approach to the needs of each client, regardless of whether the apartment will be intended for investment or for personal use.
We always guarantee all our clients:
✔ fixed price of apartments without indexation indicators,
✔ quick date of receipt of apartments with turnkey finishing – the possibility of settling the premises from the date of receipt, in September 2023,
✔ flexible payment schedule – when using a mortgage – with the possibility of its subsequent launch, which will shorten the repayment period of the interest rates and the cost of the mortgage,
✔ support in the search for an apartment for rent and assistance in selling your own property, if the funds from its sale would be used to buy an apartment in the Platynowa Park investment.
In addition, as part of meetings at the Sales Office, only in September we will present a special price offer for a selected apartment, regardless of its size or location in the investment.
In the detailed presentation of the apartments and the entire Platynowa Park investment, we are also helped by an extensive 3d model of the estate. It very precisely depicts each apartment, the view from the windows, the location relative to the building and the green areas around.
Our sales office is also open every first and last Saturday of the month. Therefore, we invite you on 24.09. and 01.10. from 10 a.m. to 2 p.m. However, if you want to make an appointment at a different time than the working hours of our office, please call us – we will adapt.
In order to make an appointment, we encourage you to contact:
sprzedaz@oliviahome.com
+48 690 00 00 24
or via the contact form on our website: https://oliviahome.com
PS. Taking advantage of the fact that our sales office is located in the Olivia Centre, it is worth seeing its attractions. We encourage you to use the observation deck located on the 32nd floor of Olivia Star, which provides a spectacular panorama of the city. In addition, lovers of tropical flora are recommended to visit the unique, year-round Olivia Garden with unusual plant species.